Engage with People Everywhere
Automated messaging cuts social marketing time by 50% or more.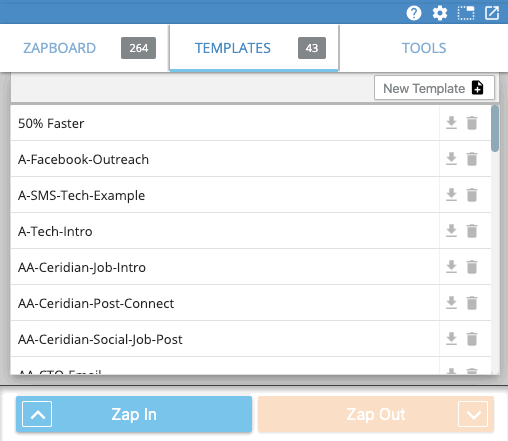 Personalized Templates
Create personalized messages that you can send to anyone + anywhere!
Personalization is key to getting higher conversion and response rates when you are doing outreach, plus you just don't want to be that person that sprays boring repetitive connection requests and non-relevant outreach.
​
Using ZapInfo's templates you can personalize messages based on contact fields, skills, education (what college people went to), and send it to anywhere you can online, including Linkedin Connect requests, better LInkedin InMails, Standard messages, Twitter, Facebook, Instagram, Email, SMS and more.
Engage Better And Faster On LinkedIn
Send automated LinkedIn Connect requests, Standard messages and more personalized InMail messages to connect with more people and get better conversion rates.
Engage on most Social Platforms Easy & Fast
Automatically message people on Facebook, Twitter, Instagram and several other social messaging platforms using our social automation
Engage by Email
Send personalized email from your email client with 1-click using email templates you create in your browser.
Auto Sync Engagement To Your CRM
Not only does ZapInfo make it easier & faster to engage people, but we'll also update your CRM with the social messages that you are sending into your CRM as it happens (API integration required).
Engage by SMS
Send personalized text messages to contacts that you find mobile phone numbers for using Google Voice (Skype coming soon).
Hey Candidate, I'm Joe Recruiter at ABC Company here in MN. I saw you were a software developer at Big Co and I was going to see if you were open to any new opportunities?